CSR Core Committee
Prakash Bedapudi (Director) | Rod Flory (Director) | Ashwin Dattatraya Upponi (Director) | Vinod Gulabgir Goswami (Director)

View our CSR Policy
At Lennox India, we embrace corporate social responsibility from top to bottom. We believe it's our obligation to make our world a better place to live in, with a greener and cleaner environment. CSR at Lennox India is completely employee owned and the campaigns are purely employee driven. The gratifying experience of giving surpasses every other joy. Below are our Key Focus Areas:
LITC's little stories of protecting our Mother Earth and building a better future.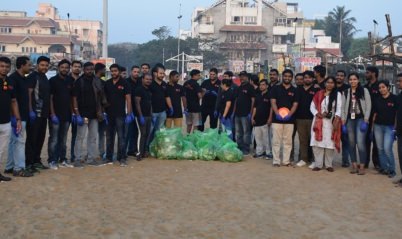 Beach Walk
We had close to 40 employees who joined their hands for this beach clean-up activity. This took place at Eliot's beach, Chennai and we gave our bit to clean up the shore environment free of plastics. About 15 bags of plastics were collected and disposed, followed by some games, breakfast, fun and laughter.
Tree Plantation
Annasagaram Lake located in Dharmapuri District has been a great resource for agriculture for the farmer fraternity there and supports over 18 villages in the district. This lake had been getting dry over the past years, which was drastically affecting their agriculture needs. LITC supported in planting 5000 palm trees in the lake area, which is a proven method to increase the water level in the area.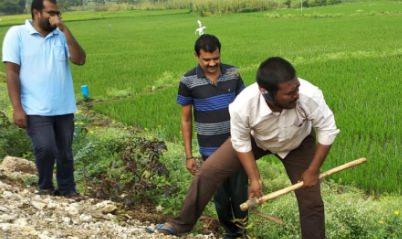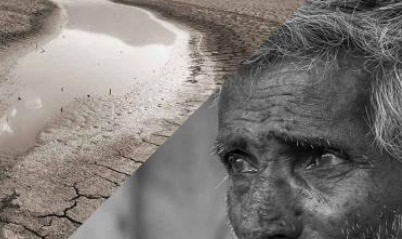 Cauvery Calling
LITC supports the Cauvery Calling project, which is a project launched by Isha Foundation, to support farmers in planting atleast an estimated 2.4 billion trees through agroforestry. It aims to cover one third of Cauvery basin with tree cover as a tool of conserving the river. This will help multiply farmers' income by 3-8 times in 5-7 years and increase water retention in Cauvery basin by an estimated 40%.
An integral part of our culture is "giving back to the society". It's what we love to do!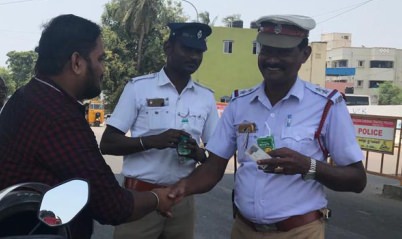 Summer Quenchers
We had volunteers across Lennox India who split as teams and rallied around in bikes across the locality, supplying our public retainers with free packs of buttermilk and water, for an hour in the mornings. A token of gratitude for the IT park security guards, the general housekeeping persons who work outdoor, and the other public servants who relentlessly work for us, in spite of the scorching heat and humidity.
For The Little Ones
A day we spent at one of the schools very close to our hearts - the school teaches children from disadvantaged backgrounds. We set up a Computer Lab for the kids to nurture and create awareness about Information Technology. Our team distributed goodie bags that contained a school bag, notebooks, lunch bag, lunch carriers, pen, pencils, etc… to each of the students there.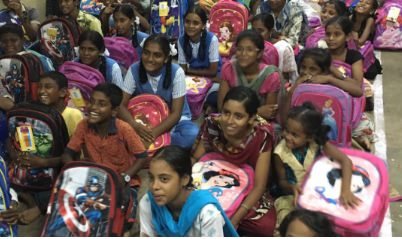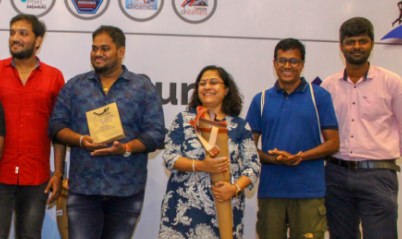 Prosthetic Limbs
Disabilities come in all forms. For some people, their mobility is affected, posing potential travel difficulties. These brave people have a hard time reintegrating into society or adjusting to the differences in their abilities. This was a great opportunity for us to serve them and foster independence and to bring joy in their faces. It also opens up a new lease of life for them.
We provide the disadvantaged children learning opportunities and social awareness.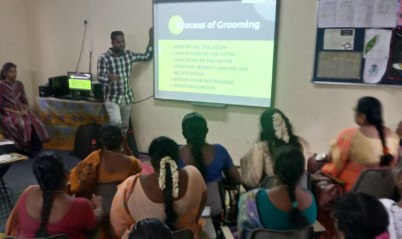 Social Awareness
To educate and empower children and adults with right knowledge, skills and resources to help them prevent children from sexual abuse. Tied up with an NGO to provide their expertise and support in promoting awareness among school students for the dissemination of information on child safety and protection. Lennox India sponsors training for teachers and other staff in selected schools.
Career Counselling
Partnered with an NGO for a scholarship program for parentless and single parented students to become graduates. The selected students are financially assisted for their 100 hours course a year, and they are provided with opportunities to volunteer/intern at Corporates or startups. LITC also provides classrooms within the office premises and other required provisions for the training period.